Join Us in Reimagining Financial Technology!
ScratchWorks is a FinTech accelerator that connects innovative tech companies with wealth management luminaries to advance the digital transformation of the financial services industry.
Each season three emerging FinTech companies pitch their organization with a chance to receive investment from leading wealth management executives to fuel their growth. Meet the finalists. 
Don't miss your opportunity to garner broad industry exposure, pitch your firm for potential investment and tell your FinTech story to top independent advisors at 
ScratchWorks. 
Submit your email to receive updates on Season 5 details.
The following publication is not in any way intended to be seen as investment, tax, legal, planning or other professional advice. Participants presenting their products are unaffiliated with judges and the organizers of this contest.
Get to know each company with pitches represented by the CEOs of these ScratchWorks finalists.
Calling All WealthTech and FinTech Startups
ScratchWorks is open to WealthTech and FinTech companies seeking seed funding or early stage investment. We welcome companies and leaders from every niche within the financial services and wealth management space—from trading, to customer service, to cryptocurrency. This is about accelerating technologies that will move our industry forward.
Watch as FinTech innovators compete for funding by giving their final pitch to a panel of industry leaders.
Submit your application
here
. Entries will be screened, and the top three finalists will be invited to pitch their company.
Selected finalists will make their pitch to our investors during a live event attended by hundreds of leaders from across the wealth management industry.
Successful pitches may receive investment offers on the spot, as well as additional support and networking opportunities.
Why should I apply? What are the benefits?
Opportunity t

o our investors during a live event attended by hundreds of leaders from across the wealth management industry.

Unparalleled marketing and public relations exposure. The three finalists received extensive media and press coverage, added credibility in the market, and exposure to new and large prospects.
Networking. Nearly $80B + of managed wealth is a part of this event – you'll want to network with this group of Independent RIA leaders.
Codification of your value proposition. All applicants appreciated the opportunity to solidify their value proposition and really hone-in on in their core message
Company culture boost. It's fun to be awarded recognition for a job well done! Semi-finalists and finalists can be recognized so there's a solid chance to be featured.
I'm a student, why should I apply?
High impact learning experience to craft your story, share it via an application and video and have an opportunity to practice your pitch to very successful professionals in the FinTech industry.
A fantastic networking opportunity. $60B + of managed wealth is a part of this event – you'll want to network with this group of folks!
Fun! The finalist will be sponsored to attend the event that includes airfare, conference registration and lodging.
Where are the finalists from last year and how are they doing?
Applying to the ScratchWorks fintech accelerator was one of the smartest things we have done to give our emerging fintech platform a powerful boost. Not only did we gather tremendous market visibility, PR and exposure to top prospects, we also received game-changing investments from the ScratchWorks famous investors that will take our business to the next level. Anyone looking to break through into the fintech and wealthtech space has to consider ScratchWorks."
Jacqueline Ko Matthews, Founder & CEO, InvestmentPOD
InvestmentPOD received an investment from the investors and was featured in the following publications:
InvestmentNews: RIA 'Shark Tank' Backs a Digital Adviser Out of The Gate
RIA Biz: Marty Bicknell-Led Shark Tank-Style Contest Chooses to Back Super-Ambitions RIA- Automation Startup
Business Wire: ScratchWorks Puts Focus on FinTech at Barron's Top Independent Advisors Summit
ThinkAdvisor: ScratchWorks Unites Fintech and RIA Funding
"The ScratchWorks investors are the real deal! In addition to the investment we raised, their strategic guidance has been invaluable. How could you not benefit from having five of the nation's most respected and successful RIAs in your corner? If you're on the fence about whether or not to apply for this, stop hesitating! Opportunities this good are hard to find."
Robert Sofia, Founder & CEO, Snappy Kraken
Circle Black reports a big increase in lead flow from all of the exposure.
What quality is expected for the video submission?
This ranges from a simple video shot on your mobile phone to doing a level of editing. The key is to tell your story in a compelling manner and have fun with it!
How much of my time is needed to apply and participate?
This will vary, but past applicants have shared it's an investment of a few hours to a day to apply. Given the benefits, a great investment!
The ScratchWorks investors are a group of six leaders from top wealth management and investment firms around the country that collectively manage over $60B in assets. Together, they form a think-tank that meets regularly to discuss industry trends and foster innovation. They are personally committed—and financially invested—in discovering and growing ideas and technologies that can elevate their industry.
Richard M. Burridge Jr.
Founding Partner, Chief Executive Officer & Chief Investment Officer
RMB Capital
View full bio >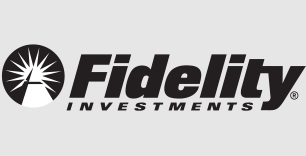 Fidelity Institutional, A Division of Fidelity Investments

Fidelity Institutional offers clearing, custody, investment products, brokerage and trading services to a wide range of financial intermediary firms. More than 13,500 financial advisory firms rely on Fidelity Institutional's innovative technology and deep expertise to help support more than nine million accounts. Fidelity Institutional's goal is to help clients thrive by supporting the growth of their businesses, enhancing their operational efficiency and delivering insights that help to drive confidence, clarity and results. As the lead sponsor of ScratchWorks, Fidelity has made a deep commitment to new technology and furthering innovation in the wealth management profession.
Leeds School of Business,
University of Colorado Boulder
Boulder, CO is the fastest growing startup market in the country, with the highest concentration of brainpower in the US. The University of Colorado Boulder and the Leeds School of Business are positioned—geographically and culturally—at the heart of this hotbed of technology and innovation. CU Boulder provides opportunities for students, faculty, staff, industry partners and the community to engage in and be exposed to innovative and entrepreneurial experiences and mindsets. Leeds is home to the Burridge Center for Finance and the Deming Center for Entrepreneurship, which are committed to providing unique opportunities that positively impact humanity, foster innovation, and shape tomorrow's leaders.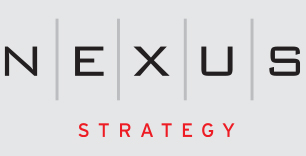 Nexus Strategy is an innovative consulting firm that provides strategic marketing advice and guidance to the wealth management industry. With over 25 years of experience working with leading institutions, Nexus Strategy is uniquely positioned to bring the latest thinking, industry knowledge, and creativity to solve your toughest challenge successfully and be your pipeline to the financial advisor community. Current clients of Nexus Strategy include major financial institutions, technology companies, wealth management platforms, investment product suppliers, broker/dealers, custodians, and investment advisors.
See What's Next in FinTech
Technology is transforming every industry, and wealth management is no exception. Innovative new products and services are changing the face of financial services, impacting the way we do business and the way we serve our clients. ScratchWorks is about coming together to embrace the disruptive power of technology by fostering collaboration between FinTech innovators and industry leaders.
All use of this site and any material on the site, including any and all application materials and submissions, is subject to its Terms of Use and the ScratchWorks Contest Rules, Terms, and Conditions, as applicable. By using the site, you agree to and accept these Terms of Use.
Fidelity Investments is an independent company, unaffiliated with ScratchWorks. There is no form of legal partnership, agency affiliation, or similar relationship between your financial advisor and Fidelity Investments, nor is such a relationship created or implied by the information herein. Fidelity Investments has not been involved with the preparation of the content supplied by ScratchWorks and does not guarantee, or assume any responsibility for, its content.
Fidelity Investments is a registered trademark of FMR LLC.
Fidelity Clearing & Custody Solutions® provides clearing, custody, or other brokerage services through National Financial Services LLC or Fidelity Brokerage Services LLC, Members NYSE, SIPC.
807996.1.0
Certified Financial Planner Board of Standards, Inc., owns the certification marks CFP®, Certified Financial PlannerTM, and federally registered CFP (with flame design) in the United States, which it awards to individuals who successfully complete the CFP Board's initial and ongoing certification requirements.